The West Michigan Tree Service Experts!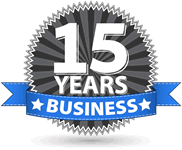 For all your tree trimming and removal needs in the West Michigan area, the experts at Toad's Tree Service are here to help you. For over 15 years, our west Michigan tree service experts have been the go-to name in professional trimming and pruning services. Our team works hard all year-round to provide the best tree services possible.
Toad's Tree services specializes in complete west Michigan tree service including tree trimming, pruning, removal, stump grinding, lot cleaning and emergency tree and debris removal service. We even sell firewood leftover from our tree removal projects.
Great Staff & Affordable Pricing
Our courteous and knowledgeable staff are here to answer any questions you may have about our company or our services. We have extensive knowledge of trees and the west Michigan environment which allows us to make the right decisions. But quality service doesn't come at high prices – our affordable rates cannot be beat by our competitors.
The BEST Tree Removal Equipment
We strive to keep your yard looking nice while we are working there. That means having the experience along with the best tools and tree removal equipment for the job! Our newest machine is the Dingo TX 1000. This lightweight compact utility loader allows us to do big jobs with a small machine. Most tree service equipment is very large and heavy which can cause major damage to your yard. The Dingo TX 1000 is powerful but it's also small, narrow and light. That means less damage to your yard and lawn. Learn more about the TX 1000
West Michigan Tree Service
Toad's Tree Service is located in Holland, Michigan and provides both residential and commercial tree services. We are fully licensed and insured for your peace of mind. Call our west Michigan tree service experts for a free estimate at (616) 399-6376 or email us here.